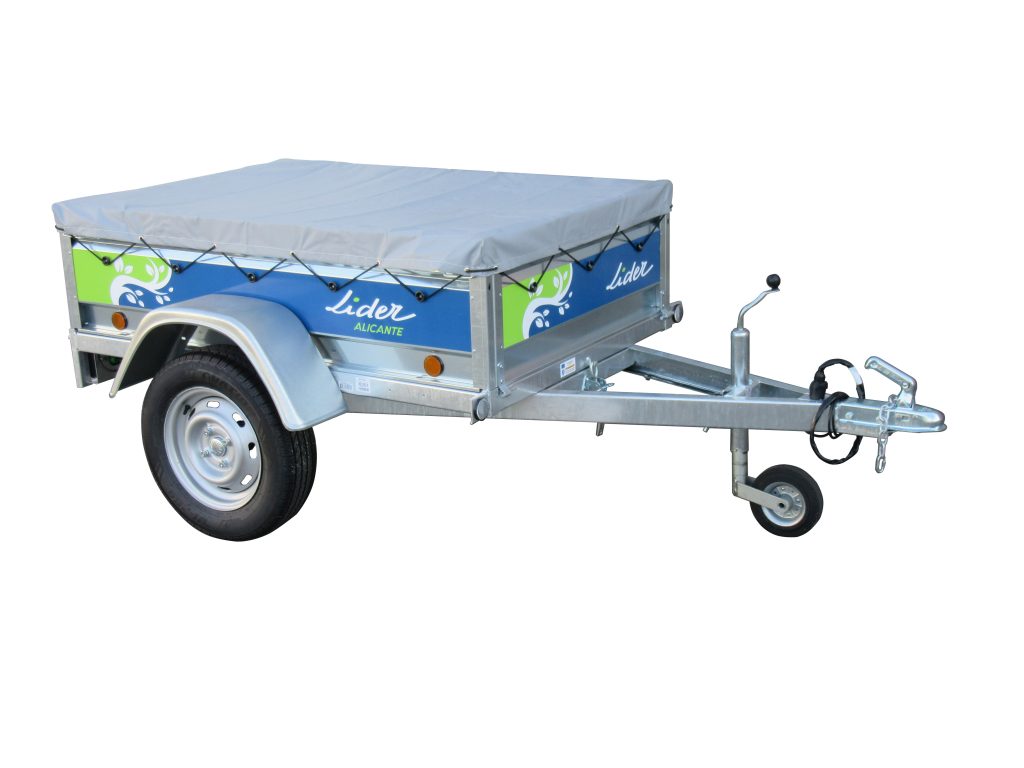 Lider Alicante 39211
The Lider Alicante general purpose un-braked single axle trailer is ideal for camping, leisure or even light commercial use, with a 750Kg Maximum Gross Weight.
It has an Galvanised V-shaped draw-bar and includes a jockey wheel, 13″ road wheels, a tipping bed and folding front and rear sideboards for easy loading and unloading.
Numerous accessory's options are available including side extensions, load covers, carry bars, spare wheel carriers etc.
All Lider trailers come with a certificate of conformity to show they are built to stringent European standards.
Specification:
Empty mass – 136 kg
Maximum Gross Weight 750 kg
Estimated payload 614 kg
Axle capacity – 1 x 750 kg
Internal dimensions – 150 x 100 x 39 cm
External dimensions – 263 x 152 cm
Tyre size – 165/70R13
Jockey wheel – Ø48
Standard Equipment:
Anti-skid floor
Jockey wheel
Folding Front and Rear sideboard
Galvanised V-shaped drawbar
Tilting Body
Optional extras include:
ABS lid
Flat Cover
High Cover 40cm
Extension sides
Mesh extensions 50cm
All purpose bars
Ladder Rack
Spare wheel with support
Please note:
Our range of trailers are sold as collection only, however in some cases we may be able to offer delivery. Please contact us on 01254 681953 with your address details so we can provide you a suitable quote on delivery.
If a trailer is ordered using economy or express we will contact you with a quote using the details you have provided, alternatively we can organise a suitable time for collection.